Spring has sprung! You would never know it based on the storm we just had last weekend, but I know that those super warm days are just ahead of us. That snowstorm on Saturday was NUTS! My Mom was going to drive up for Hattie's birthday but based on the forecast, she changed her mind. Thank goodness! Cars in the ditch everywhere! Alas, it has all melted now.
I'm now in Salt Lake City, Utah for the EVERYTHING FOOD Conference! I've been wanting to go to this since I started blogging, but I've been pregnant or nursing every time it's on! I am so excited to be here, and so excited to actually meet some of the blogger friends I've been chatting with for years now.
I thought it was high time I checked in with you all and talked about life. I haven't written a Chapter post since January – I swear – this year is going even faster than the ones before! Do you guys ever get tired of hearing that cliché? I can't help it. It's true!
A few exciting things have happened with the blog since we last checked in:
Martin's Apples
I was THRILLED to hear I had won the contest hosted by Food Bloggers of Canada to win a huge prize pack of Martin's apple chips! They delivered a giant box of their dried apple chips, along with some syrups, apple butters, honey and fun paraphanelia. I didn't even know they had flavors like caramel and cinnamon. So good! I'm not sure who was more excited, the boys or me!
Cookbook Review
I hope you guys got a chance to see my sponsored review post of Rosie Daykin's new cookbook, Let Me Feed You. I made her roast chicken with Dijon herb butter, and it has quickly become a new family favourite. SO GOOD. I can't stress that enough!
Bob's Red Mill
I participated in a fun Easter campaign sponsored by Bob's Red Mill last month. Who ISN'T a fan of Bob's products? I adore their super-fine almond flour and coconut flour in particular. I made two grain-free treats. These lovely 5-ingredient gluten-free crepes and this colorful coconut tart. So fun! My crepes were also featured on Bob's Instagram page which got me a little excited too 😊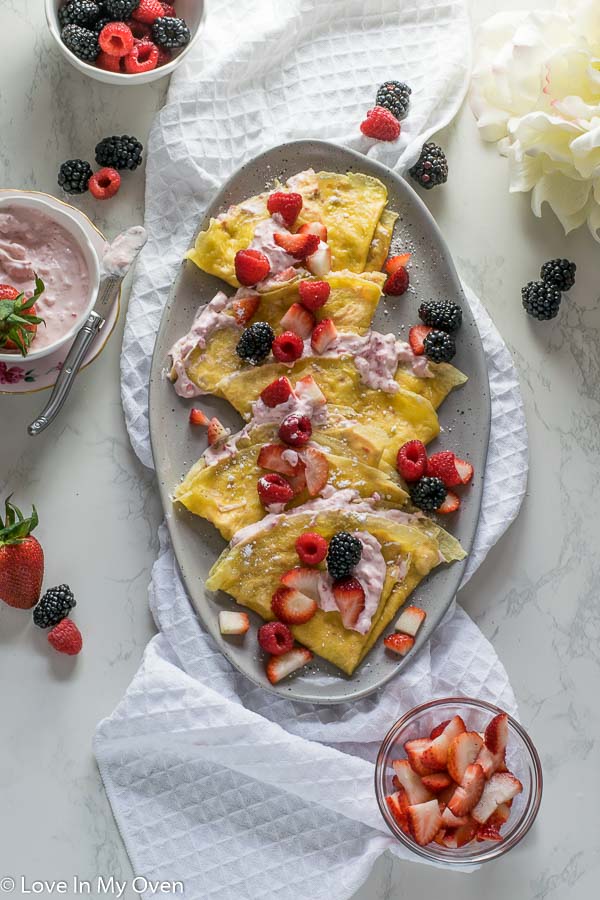 Russian Standard Vodka
My favourite drink is a Moscow mule. I had a post last week sponsored by Russian Standard Vodka to create these blackberry-mint Moscow mules. Such a fun flavour twist – I often daydream of kicking back in the sunshine, in the backyard with one of these. My dream is looking less like reality with the onslaught of snow we've been having. Go away, winter. Shoo!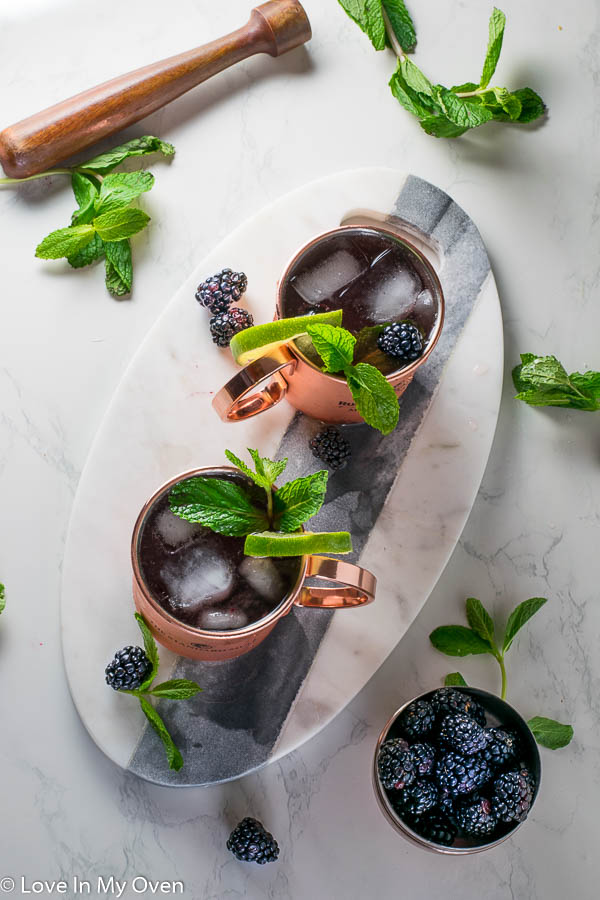 Spring Blog Hop
I was thrilled to participate in another blog hop this past spring, hosted by Kendra of Joy in Our Home. These are always so fun! I made these lemon cream cheese cookies – have you guys had a chance to try them yet? You really can't go wrong with lemon!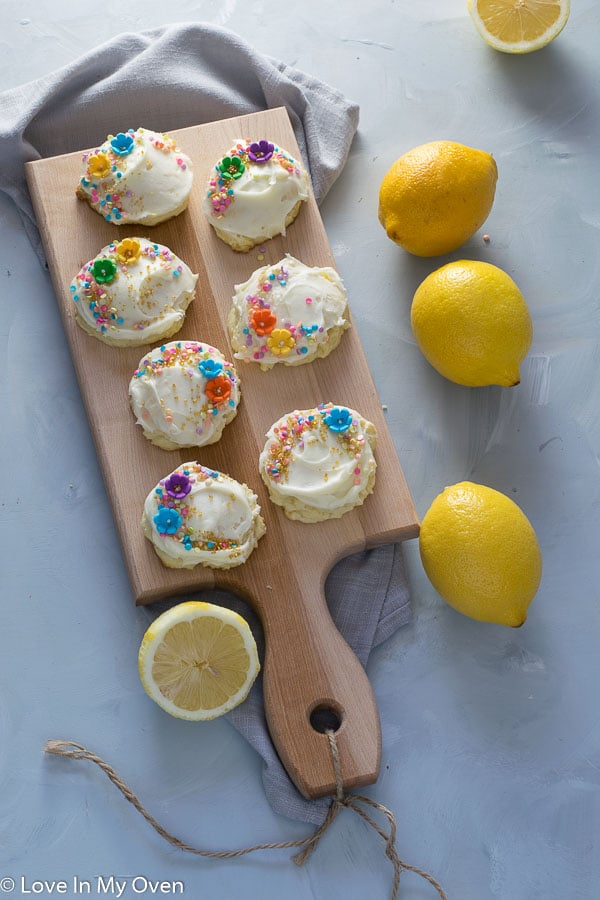 Want the Recipe
Did you catch my little interview the other week on Want the Recipe? I was honored to be interviewed by WTR. I also had fun reading up on some other bloggers – you should go check it out, too!
Mealshare
I'm proud to be an ambassador for the Mealshare program this month – ending youth hunger, one dinner at a time! On May 8th I'll be dining with some friends at a local brewery to help fundraise for Mealshare!
EFC
Here I am at the Everything Food Conference. So far I've met some blogging friends and I'm gearing up for a couple great days of learning and networking!
It's been an exciting past few months for my little blog! I've got some great recipes lined up for the upcoming summer. I'm hoping this summer will be much more productive than last, since I was chained to the couch last summer with a newborn 😉
Well, my newborn is now 1!! Hattie loved her healthy smash cake (and so did her brothers). I used whipped cream with a touch of maple syrup, and some pink coloring thanks to beet juice. I added in some cream cheese too, to add stability so I could pipe those pretty rosettes. It wasn't very sweet, but she certainly didn't seem to mind. I should have an updated video for my smash cake post, soon!
I am working on getting a few other videos made. They are so much fun to do but they take a lot of time and effort!
I'm also working on a different format for my newsletter. Have you subscribed yet?! I want to know, do you guys like when I change things up a bit and give you something in the newsletter other than just my latest post?
In terms of my personal life, I don't have a lot to tell you that you don't already know. Etienne and I are considering a trip for our anniversary this summer, just the two of us. I HATE leaving my babies but the idea of getting away is awfully appealing, too. We'll see.
We've only got one wedding this summer, and the boys are enrolled in a few camps. I hope that we can make it out to the Okanagan again at some point too. Fresh peach picking, please!
As always, thanks for following along with my little blog 🧡
Katherine