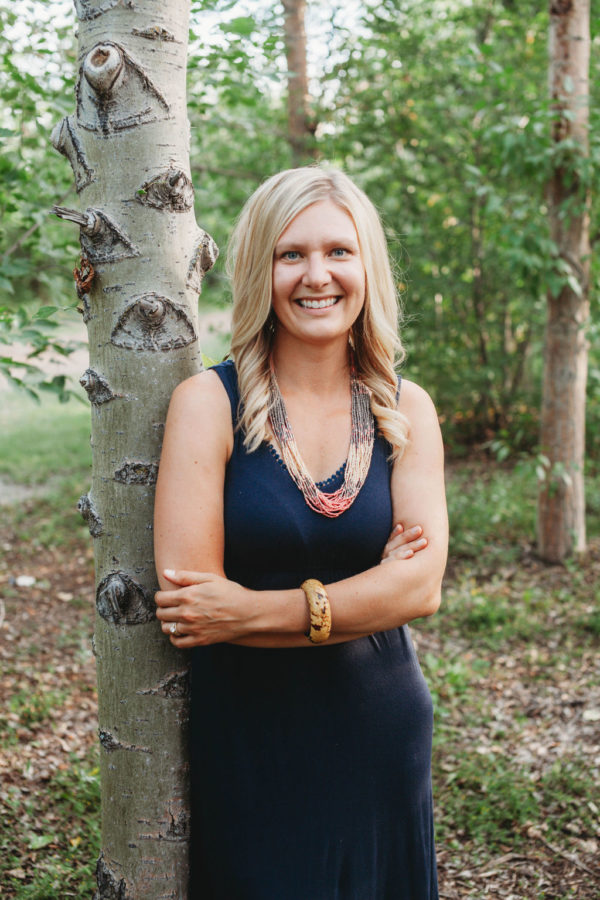 Heeey! Thank you for stopping by my little corner of the Internet where I hope to influence and brain-wash you into trying and making all of my recipes on repeat 😉
Just kidding, I'm not REALLY trying to brain-wash you, but if I was….I would say you should definitely make this, this and oh, THIS no repeat. At least a few times a month.
But first, let me tell you a little about me.
In a nutshell….
I LOVE baking, cooking, and eating food! Seriously, I am always munching on something; it's actually a little embarrassing. I have always loved being in the kitchen, and if I'm not curled up on the couch editing photos or in my studio taking said photos, you would definitely find me in the kitchen at home.
I consider myself the kind of healthy where I eat a ton of vegetables and fruits and chia seeds and ALL the healthy things, but then I sometimes just have a diet Coke and a cookie for lunch. Balance, right?
90% of my decisions are based on my gut intuition, even important life decisions. 90% of the time this works out for me 🙂
There is nothing that makes me happier than basking in the warm glow of the sun. Times that feeling by 100 if I'm also on a beach.
Oh, and most importantly, I prefer black licorice to red. The black jube jubes are my favorite!
I live in Calgary, Canada with my husband slash fixer-of-all-things-in-my-life, Etienne, and our three beautiful little taste-testers, Oscar, Walter and Harriet. While I have no professional training, I grew up watching and helping my Mom cook and bake from scratch and I developed an appreciation for cooking from the heart with real, wholesome ingredients.
As for my snacking addiction, I definitely picked that up from my Dad. Let's just say this girl knew where she could go to find a caramel in a pocket.
In the evenings I love to read, for about 15 minutes before I pass out. I'm also a die-hard Grey's Anatomy fan and will watch it until it finally goes off the air. Silly humor, wine and pretending I can actually do yoga are my most passionate hobbies.
So, why did I start Love In My Oven?
Cooking and baking has long been a passion of mine, but since becoming a mother myself I started to place even more significance on preparing home-cooked meals and snacks for my family. I am always looking for healthier ways of preparing meals and snacks, and will use organic ingredients if it's an affordable option.
This blog came to life in 2017, primarily as a way to express the creative monster that I had long been neglecting. Turns out, there's lots of you out there that happen to like beets in your cupcakes and coconut rice you can make in 15 minutes, and now I get to do this thing I love FULL TIME! (Aside from the nose and bum wiping that occupies a significant portion of my time, of course).
So you're wondering what makes LOVE IN MY OVEN different from the kajillion other food blogs out there?
Love In My Oven will provide you with REALLY GOOD fun and healthy 30 minute meals, slow cooker dinners and 3 ingredient snacks. This blog has muffins that have no added sugar, but it also has over-the-top double streusel muffins. I seriously believe in moderation. Most of what I do here on the blog would be considered healthy food, but I've got to sneak in a few decadent treats now and then. Different diets intrigue me, so you'll find some keto and even vegan recipes on the blog. No foods are off-limits around here!
One of my favorite things to do is observe the ridiculous happenings of life, and I just happen to believe my readers enjoy reading about these things too, so I also post on these fun observations from time to time.
SO, if you're someone who LOVES food too, I think you'll find yourself bookmarking or maybe even subscribing (gasp) to the blog after a little bit of poking around.
Please note: All creations, writing and photography are my own, unless otherwise noted.
If you want to know more, or just want to say HI, you can contact me! I do my best to respond to all of your emails!
Be sure to like me on Facebook and follow along on Twitter, Pinterest and Instagram.
Featured In: